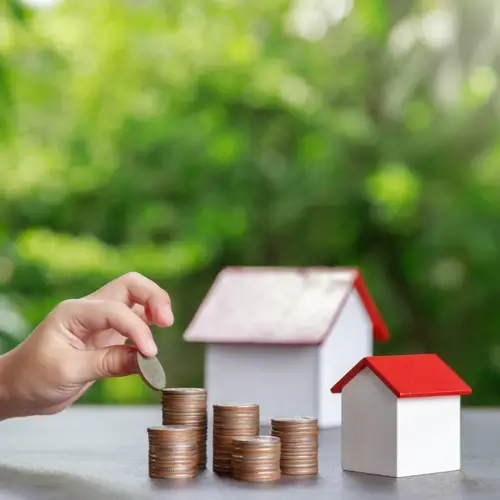 When you're trying to build your nest egg, diversifying with an investment property could help you build significant wealth. The housing market has proven to be a stable source of price appreciation and income generation over the long-term. By renting out homes or apartments, you could create an endless supply of revenue. If you're ready to add real estate to your investment portfolio, the next step is to find out what it takes to get an investment property loan.
What is an Investment Property Loan?
An investment property loan is a mortgage made on a home that is intended to be rented out to someone other than the owner. It can be for single-family residences, duplexes, condos, or apartment buildings. They can even be used to finance vacation home rentals.
Types of Investment Loans and Requirements
There are several different loan avenues you can take to buy an investment property.  
Conventional Mortgage – Perhaps the most common option, conventional loans can be used to fund up to four investment mortgages at a time. This type of loan typically requires down payments of 25% on single-family homes and 30% on two- to four-unit dwellings. And like with most investment loans, conventional lenders want to see excellent credit scores of around 720 or higher.
Home Equity Loan – If you have plenty of equity in your personal home, you could use it as collateral for an investment property loan by taking out a home equity loan. This provides you with a lump sum of money that can be used for any purpose you desire. And the credit and down payment qualifications are usually lower with home equity loans than with other investment loans. Generally, you can only borrow up to 80% of your primary home's value, so if the investment property is more expensive than your personal abode, this may not be a viable option.
Hard Money Loans - If you are planning to flip the property for a quick sale or if you are buying commercial real estate, you might benefit from a hard money loan. These are loans that last just one to five years, meaning you need to pay it off fast with the proceeds of your flip or from the commercial rents you'll collect. Hard money loans are often approved the same day as an application is submitted, and the funds will be available within three business days. With a 25%-30% down payment, you'll be able to get away with a lower credit score than with some other mortgage types. However, interest rates and fees on hard money loans tend to be higher than on conventional or home equity loans.
How to Qualify
While each loan type has its own specific requirements, there are a few general criteria you should meet in order to qualify for an investment property loan. First, a high credit score is important. Because lenders consider investment properties a greater risk of default than primary residences, they want to see that you are trustworthy with your financial obligations. Second, a low debt-to-income ratio, shows lenders you are not overstretched monetarily. And third, a high down payment of 20% or more reduces the lender's risk and makes you a better loan candidate.
While investment property loans might be harder to obtain than traditional mortgage loans, the payout can definitely be worth the extra effort.
Give us a call today to see how we can help you purchase an investment property or second home.