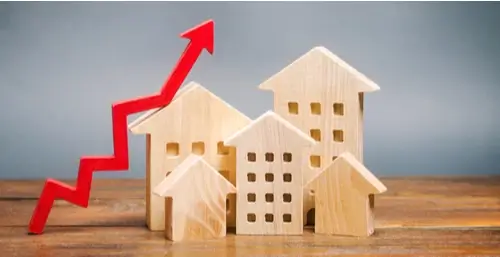 With long-term mortgage interest rates starting to rise after years of staying near historic lows, there is a good chance rates could continue to climb during your home buying process. When you get pre-approved for a mortgage, you are often quoted a certain interest rate or range. If you are basing your ability to afford a house on that quote, what happens if market rates increase after you've had an offer accepted on a property?
Budget for Rate Increases
When you get pre-approved by a lender, they will give you a "floating" rate as an estimate, meaning it could rise or fall depending on market conditions. When deciding how much house you can afford, build in a little buffer when it comes to the rate. Estimate your payments when calculated with a slightly higher interest rate than you were quoted. Although this can reduce the inventory available to you slightly, it will safeguard you against having to back out of the deal because interest rates jumped.
Locking a Rate
After you find the right house and sign a purchase agreement, you will complete your mortgage application and you will be informed of the actual interest rate your lender is offering you. At this point, you typically have the option to lock your rate. If the market seems relatively stable, you may not want to worry about it, but if interest rates have been rising, it may be in your best interest to secure your rate to protect against any surprise increases. Most lenders will even let you lock your rate at any time during the underwriting process, up to five days before the loan closing.
Timing
Generally, when rates are on a rising streak, you should lock your rate as soon as possible to make sure you don't miss out. However, when interest rates are in a downward trend, you may not need to lock it as the rates may fall to their lowest point right before you close. If you do want to lock in this scenario, waiting until almost the last minute is your best bet for a low rate.
It's also important to make sure your rate lock will last past your closing date. If it expires before the mortgage is completed, your rate could revert back to a higher market level, or you might have to pay a fee to relock it at the original rate. Closing delays are common enough that you should definitely ask for a longer rate lock period than you think you need.
Questions to Ask Your Lender
It is important to understand the implications of locking your interest rate. Be sure to ask your lender about their specific policies about the length of a rate lock, and whether you can renew it if your home buying process takes longer than expected. Find out if there is a fee to renew the lock. You should also inquire if your lender offers a lock option that prevents your rate from rising but still allows it to go down if the market rates take a tumble.
Once you've found the right house, locking your interest rate could be an important way to ensure the deal goes through and you can afford it.