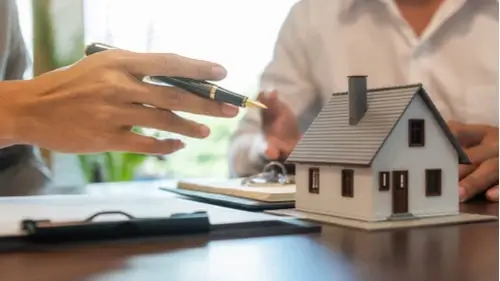 When you apply for a home mortgage, lenders will check your credit score, income, assets, and debt. All of this will get factored into an algorithm to figure out if you are credit-worthy enough to be granted a loan. Most of the standards used by lenders are set by the government-sponsored enterprises (GSEs) Fannie Mae and Freddie Mac. Many lenders want to resell the mortgages they make to these GSEs, so they have to play by their rules. This includes making loans under certain dollar limits and only to borrowers with credit scores above certain thresholds. Mortgages that meet all the GSE criteria are called "conforming" loans because they conform to the prescribed requirements. Thanks to their government backing, these loans often come with lower interest rates and other preferred terms.
However, there may be times when a "non-conforming" loan, or non-qualified mortgage, may fit your situation better. They may not receive government guarantees, but here are five reasons why a non-conforming mortgage could be helpful to you.
Flexibility 
Because it is non-conforming, this type of loan can be tailored to fit the needs of the borrower with fewer rules.


Credit Leeway
Conforming loans require a minimum credit score of 620 for most mortgages, but there is no credit score requirement for non-conforming. Credit score will be just one factor considered as part of the entire financial picture.


More Home-type Options
Conforming loans are not available for all types of homes. Non-conforming mortgages can cover everything, as long as the lender feels it make good fiscal sense. This could include non-warrantable condos and co-ops, multi-unit condos, timeshares, assisted living units, manufactured homes that have been moved from their original location. In fact, for many of these situations, non-conforming loans are the only option.


Alternate Ways to Prove your Income
With conforming loans, income verification is essential, especially because it factors into the debt-to-income ratio. Both of these factors determine whether you'll qualify for a mortgage. With a non-conforming loan, however, the lender can verify your income in a non-traditional way like bank statements, or the income verification can be waived altogether in some cases. Instead of relying on your income as a decided factor, non-conforming loans can consider your current home equity, your cash flow, and assets. This often works better for self-employed buyers and those with seasonal commissions.


Lower Down Payments
Some government-backed loans are actually considered non-conforming, including VA, USDA, and FHA mortgages. These cater to first-time and lower-income buyers and have minimal or even no-down payment requirements. However, if you are applying for a jumbo loan, one with a loan amount above the conforming limit, you will likely be required to make a down payment of at least 10% to 15%.

 
You may have to pay higher interest rates or contribute to private mortgage insurance with many of these non-conforming loans, but they might be the easiest way for you to qualify for homeownership. And if your financial picture looks more traditional down the road, you can always refinance into a lower-cost conforming mortgage.
Call us today and we can help you understand all of the options that we offer.