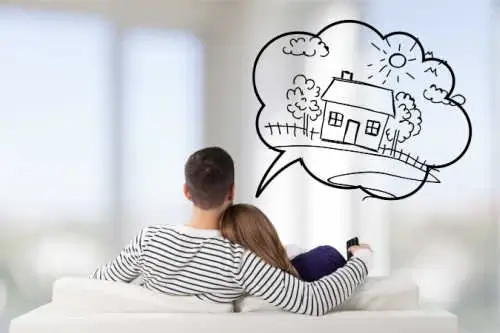 The past several years of housing boom, spurred on by the lowest mortgage rates in history and record-setting home demand, have likely seen their end. As U.S. inflation reached uncomfortable levels of inflation by early-2022, potential buyers started pulling back as home prices and all prices kept skyrocketing. The Federal Reserve has made seven rate hikes over the course of the year, pushing mortgage interest rates higher and making home buying and refinancing even more expensive.
The result is a dramatically cooling housing market. If you are hoping to buy your first home in 2023, here's what you might be able to expect:
Slightly Lower Interest Rates
After reaching 7% in October 2022, long-term mortgage interest rates have started to retreat as inflation slowly falls. As the Fed continues to push inflation back into an acceptable range, Freddie Mac forecasts that the average rate on a 30-year fixed-rate home loan will average 6.4% during 2023, slightly lower than this year's peak but higher than the 2022 average of 5.4%. However, The National Association of Realtors expects the average rate to drop to 5.7%, so mortgages could be slightly more affordable than they have been in the fall.
Extreme But Pent-Up Demand
A recent RE/MAX survey found that 84% of Gen Z, 79% of Millennials, and 61% of the Silent Generation want to buy a new or different home within the next few years. If home prices and inflation keep home buying too expensive for many people this year, that will cause demand to further pile up for coming years when wages and prices start to balance out. That means if you can break into the market in 2023, you are likely to face less competition than the next year.
Increased Inventory
There may be more homes available for sale this coming year than in 2022, but that may be mostly due to homes staying on the market longer. Inventory will continue to face pressure from the shortage of new housing and the many potential sellers now unwilling to give up their ultra-low interest rate mortgages.
Exodus to Less Expensive Regions 
With inflation growth still expected to outpace incomes in 2023, many buyers may continue to realize their homeownership dreams by migrating to the less expensive areas of the country, like the Southwest, Midwest and parts of the South.
Falling Home Prices
Because of elevated mortgage rates and fewer buyers able to afford a home, experts are predicting everything from flat to falling home prices in 2023. The NAR, for example, thinks the median home price will be essentially unchanged at $385,800, while Redfin says the median sales price will dip by 4% and Lending Tree is predicting declines in the range of 5%-10%. 
Fewer Home Sales
As a result of all the previous factors, total U.S. home sales for 2023 could decrease to 4.78 million properties from 5.13 million in 2022, according to the NAR.
Increased Rental Costs
Unfortunately, until you are able to buy a home, it is very possible that you will see your rent go up this year. Realtor.com predicts that the median U.S. rent price will jump by 6.3% in 2023, thanks to fewer people being able to afford the leap to homeownership and the resulting greater demand for rental units. One way to combat higher rent is to move farther away from large metropolitan areas, especially if you work from home.
Overall the housing outlook for 2023 might still be tough for first-time buyers, but for those who have already saved up a decent down payment and are willing to relocate, there could be some good opportunities.
Give us a call today, we would love to help you get Pre-Approved to buy a home!