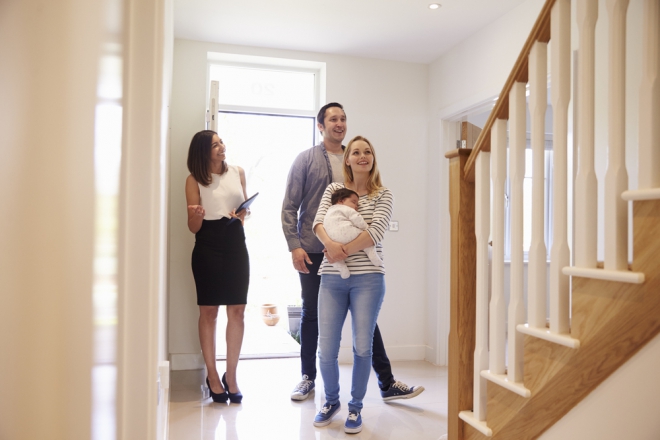 Buying a home for the first time is a very exciting adventure, but as with any new experience it can be easy to make plenty of mistakes. In order to make a satisfying purchase, try to avoid these 5 big first-timer blunders.
1. Get Pre-Approved before looking for a home
If you are truly ready to make a home purchase, start with first things first. Contact Diversified Mortgage to get pre-approved for a mortgage. This will give you a good idea of how much home you can afford and it will make you a viable buyer when you find the right house. Otherwise, you run the risk of falling in love with a property only to have it snatched away from you by someone who already had their financing in line. In many hot markets, sellers do not even consider offers from buyers who are not pre-approved for loans. Getting that approval takes only a day or so. Before you ever go out looking with your real estate agent, get pre-approved.
2. Don't Blow Your Budget
Even though you may be pre-approved for a certain amount, that doesn't necessarily mean that is how much you should spend on a house. That is the maximum amount that the lender believes you could financially handle, but it may be higher than what would comfortably fit your budget. Take into account your current debts and figure out how much of a monthly mortgage payment you could reasonably afford after taking care of all those obligations. Buying more home than you can afford can stretch you too thin and increase your risk of late payments or even foreclosure. And remember that a first-time purchase is rarely a last-time purchase. It is likely that you will want to buy a different home later, so make your first purchase modest and affordable.
3. Don't Underestimate the Cost of Homeownership
Similarly, before you buy, take a long look at what it truly costs to be a homeowner. Most first-time homebuyers underestimate how much money will be spent on maintenance, repairs and upgrades and do not plan accordingly. Make sure you do not drain your savings to buy your first-home because you will likely need a good stack of cash to keep up your new place.
4. Don't Limit Your Loan Options
First-time buyers are usually not familiar with all the possible mortgage loans out there but researching the options can definitely save money. There are traditional conventional loans of course, but there are plenty of loan programs designed to help those who have lower credit scores or less than a 20% down payment. Be sure to look into FHA loans, VA or USDA loans if they apply and even piggy-back mortgages. Call us today at 205-879-5626 to discuss what programs might be available to you.
5. Don't Make Costly Credit Mistakes Before Closing
We will run your credit score during the preapproval process. From this point until you close, it is essential to protect your credit. Do not open any new loans or credit accounts or make large purchases on current credit accounts. Don't close any existing account either in the months leading up to the mortgage or during the underwriting process as this could decrease your debt-to-credit ratio and lower your score. What you should do is keeping paying all bills on time and try to pay down your existing balances as much as possible.
While this list is not comprehensive list of mistakes that first-time home buyers make, avoiding these common mistakes will make the home buying process much easier for you.
If you or anyone you know is in the market to buy a home, please contact Diversified Mortgage today by phone at 205-879-5626 to start the process.