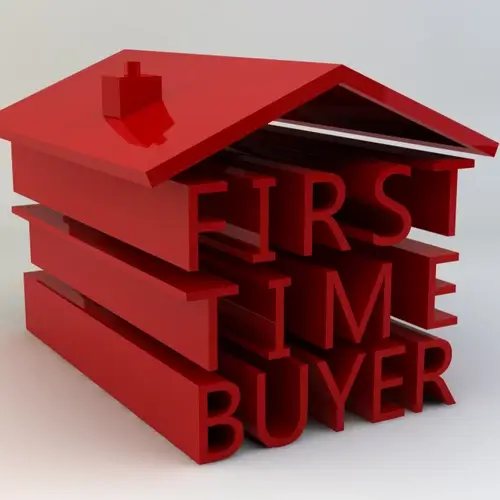 Buying a home for the first time is an adventure; it is exciting, but it can also be challenging to understand all the terms and procedures. If you are getting started on your home buying journey, here are some of the most frequently asked questions that can help you navigate the path to homeownership.
How Long Does It Take to Buy a House?
The length of the process will depend on many factors, including how much inventory is available in your area, how intense the home buying competition is, and how long your mortgage closing takes. In general, if everything goes smoothly, once you find a house and your offer is accepted, it will take an additional 30-45 days for the mortgage process to be complete.


How Much Can I Afford?
There are plenty of online mortgage calculators that can help you figure out how much home you can afford, but a good rule of thumb is the 28%/36% rule. This is a widely-accepted lender formula that says your mortgage payment and other home-related costs should not make up more than 28% of your gross monthly income, while your total debt obligations (mortgage, student and auto loans, credit cards, etc.) should not exceed 36%.


What is the Difference Between Pre-Qualified and Pre-Approved?
Before you go out house hunting, you need to get pre-approved. This will require supplying a lender with bank statements and tax records for the past two years and a credit report check. The lender will then give you a preliminary promise of financing up to a certain limit. This pre-approval letter shows sellers you are a serious buyer with funding already lined up. You may hear about getting pre-qualified, but this is really just a rough estimate of how much you could borrow based on information only that you supply a lender.


How Much Down Payment Do I Need?
The higher your down payment, the lower your monthly payment and long-term interest charges will be. While a 20% down payment is the standard for a conventional loan, that can be a step figure in many areas for breaking into the housing market. Fortunately, there are plenty of loans available that require as little as 3% down. While you may choose to put more down, be sure to leave a cushion in your bank account for home repairs and maintenance costs. Even if you don't have the money for a down-payment yet, we may be able to help you buy a home.


What is the Best Loan Option for a First-Time Buyer?
One of the best mortgage options for first-time buyers is the FHA loan. Guaranteed by the Federal Housing Administration, down payments on these mortgages can be as low as 3.5%. Credit requirements are more lenient as well. For military personnel and veterans, VA loans are an excellent choice with their 0% down payment options. And if you have a decent down payment, conventional loans offer some of the lowest interest rates and fees.


Are Appraisals and Inspections Different?
Yes. An appraisal is conducted by a professional appraiser who estimates the value of the property based on the interior and exterior condition and the price of comparable properties in the neighborhood. An inspection is performed by a licensed inspector who examines all the components and systems of the home (HVAC, plumbing, etc.) to determine if they are all in good working order. Both appraisals and inspections are an important part of the mortgage process.


What Fees Are Involved in a Mortgage?
In addition to whatever down payment amount you bring to the table, you will also pay closing costs on a mortgage. These can include things like origination fees, appraisal and inspections costs, credit check fees, and title search costs. If you do not put down 20%, you will also have to pay some type of mortgage insurance to your lender for their protection against default. Don't let the fees hold you back, in many cases sellers will offer to cover the closing fees or we may be able to include them in the loan so that you don't have to pay for them out of pocket when you close.
Give us a call today. We would love to help you buy a new home!
These materials are not from HUD or FHA and were not approved by HUD or a government agency.